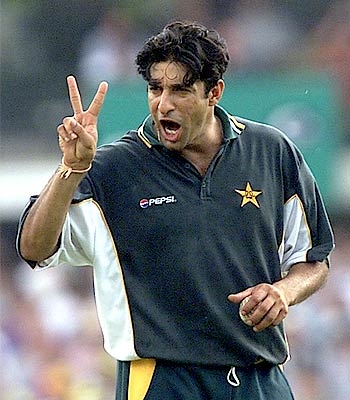 Mahendra Singh Dhoni today came in for a sharp attack from legendary Wasim Akram who said the Indian captain's body language left much to be desired in the ongoing Champions Trophy.
Akram found fault in the manner a listless Dhoni handled his bowlers and not interacting with them even when they erred in line and length.
"I think body language of the Indians in this tournament wasn't good at all. I remember when Harbhajan (Singh) came on to bowl (against Pakistan) and started conceding runs behind the wicket. If I was Dhoni I would have had a word with him, telling him I don't mind if you are hit through the covers but not (bowl) this line," Akram said.
Despite the seven-wicket victory over the West Indies yesterday, India's campaign in the eight-nation tournament ended after Australia pipped Pakistan by two wickets in another Group A thriller earlier in the day.